GOALKLOUD IS A TECHNOLOGY SOLUTION SCIENTIFICALLY PROVEN TO HELP YOU ACHIEVE!
LET US SHOW YOU HOW!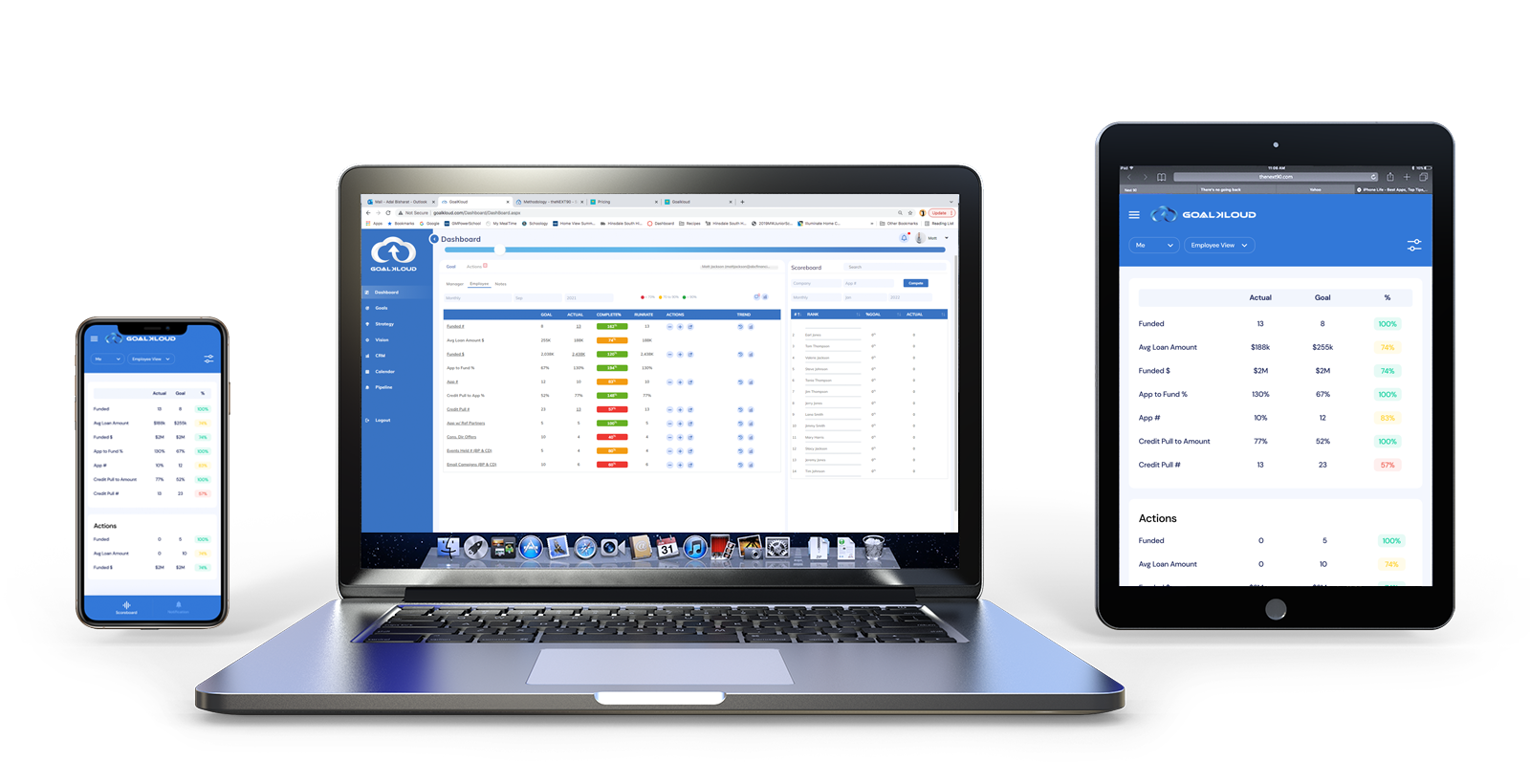 1. CLARIFY VISION & STRATEGIC ADVANTAGE
Vision Board

Visualize your Future
See what you want to be
Strategy Board

Define Market Focus
Clarify competitive advantage
Set marketing strategy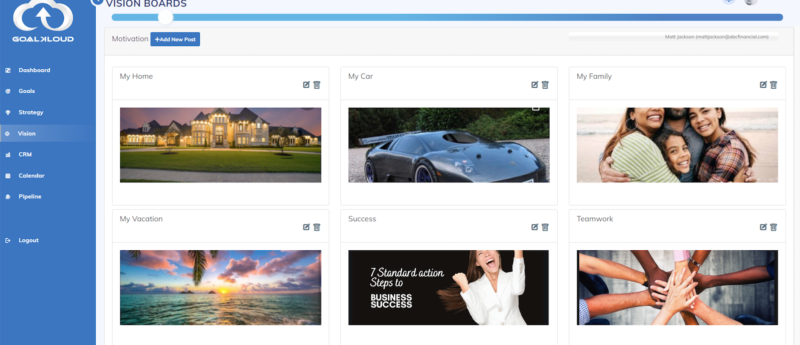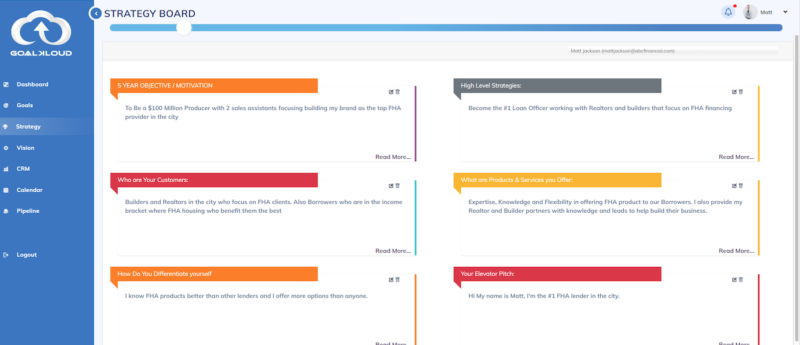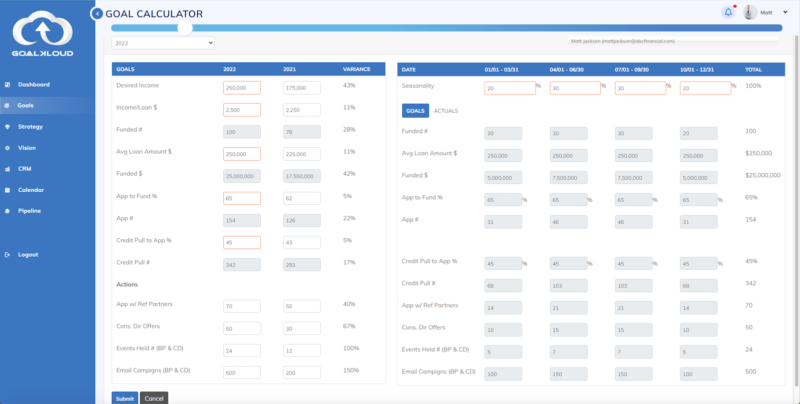 2. SET ANNUAL PLAN WITH GOAL CALCULATOR
Custom templates for your company
Fill in 5-9 Fields to Complete Entire Plan
Based on Income or Production goals
Break down Goals into Activities
Previous Year Data to Compare
Quarterly Goals Based on Seasonality
3. REAL TIME TRACKING AGAINST GOALS
GoalKloud is integration ready
Realtime updates on production metrics
Easily update sales activities with App
Know exactly where you stand at all Times!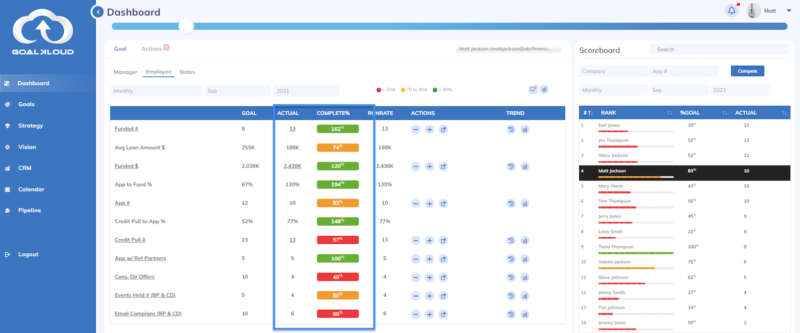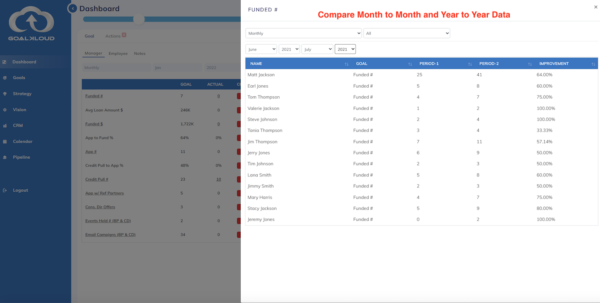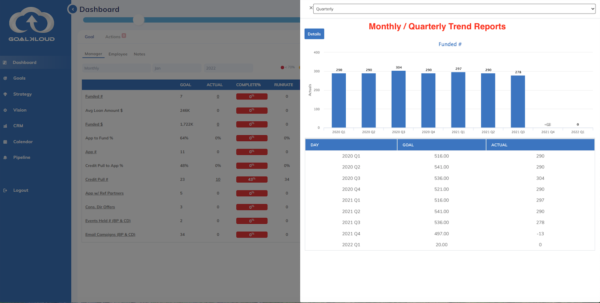 4. ONE CLICK REPORTS FOR PERSPECTIVE
Daily, Monthly, Quarterly Trend for Progress
Compare Performance with Peers and Year over Year
5. COMPETE WITH PEERS
Infuse energy with Competition
Create Custom Groups
Choose any metric
Daily / Weekly / Monthly Competitions
"Chat" about performance with Peers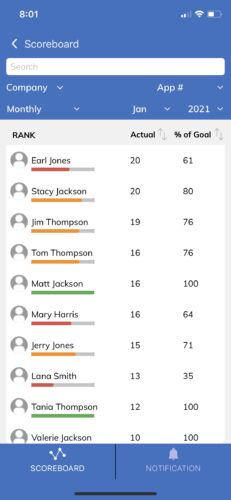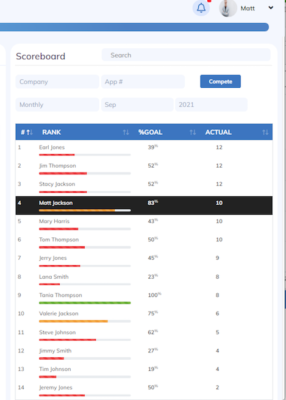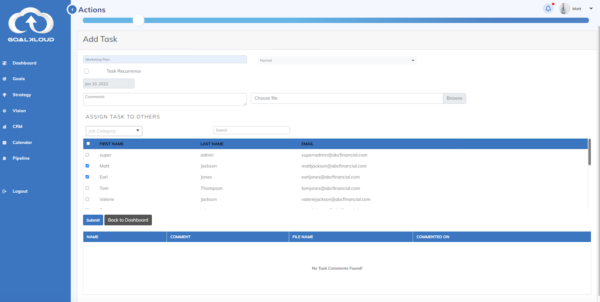 6. MANAGE TASKS & PROJECTS
Prioritize by Importance
Assign to Teams
Notification when Due
Collaborate with Comments
Add Files
7. SIMPLEST CRM TO TRACK LEADS
Referral Partners & Consumers
Add Comments & Files
Schedule Tasks and Reminders
Simple Sorting and Filtering
Don't PAY for Features You're Not Using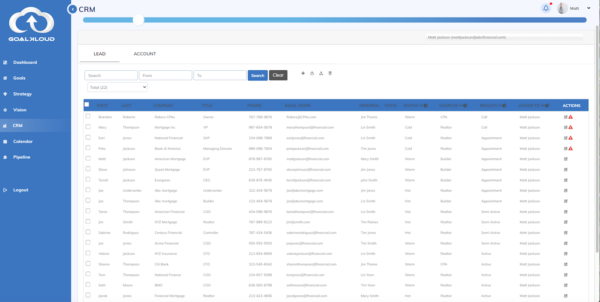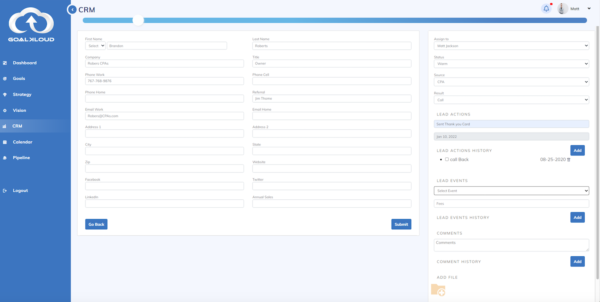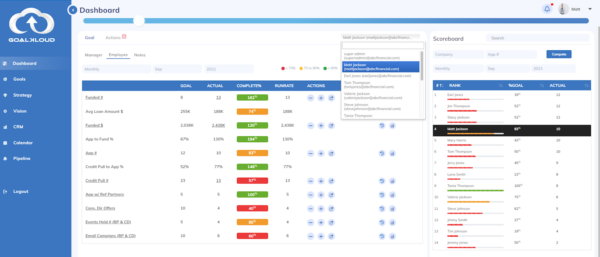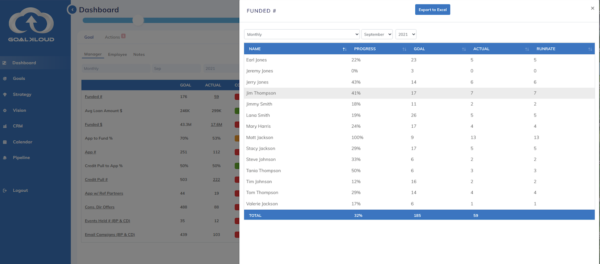 8. ONE CLICK REPORTS FOR MANAGERS
Rollup view for Branch Performance
Ensure Alignment with Branch Goals
View All Metrics and All Los Real time
No Need to Pull Reports from LOS
9. COACH FUNCTIONALITY FOR MANAGERS
View all your LO's Dashboards
Help them set goals / action Items
Keeps HR notes / documents
Design Custom Scoreboards